Do You Remember the Sexier, More Fun-Loving Harry?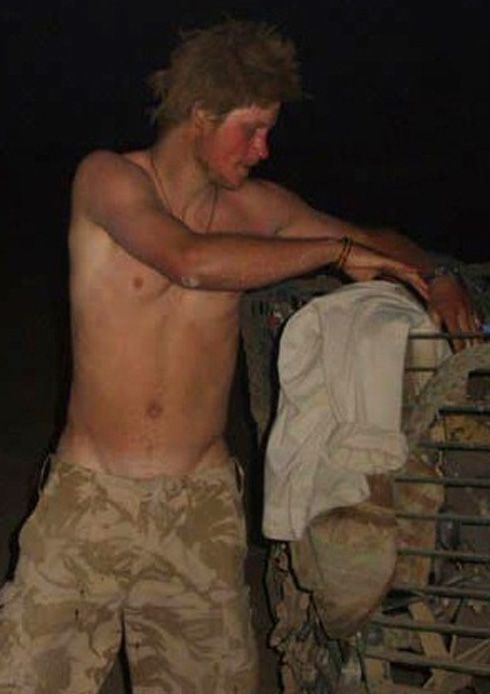 To be honest, I liked Harry better when he was a twenty-something scamp. Do you remember when he was hot? Mischievous? Disorderly? So do I and that was the mood I was in when I wrote Prince Harry Boy to Man. It's all fiction and it happened a long time ago, before Meghan was ever dreamed of. But it does take seriously the idea that bad boys have problems they're trying to hide.
"A reader's delight. Kuhn, a historian turned novelist, brings together his tremendous talent as a professional historian and his gift for story telling in this book. He captures the always-challenging and often funny life of a junior officer and his attempts at earning the respect of his soldiers and superiors, a journey that all officers make."
—Ricardo Herrera,
US Army Command & General Staff College,
School of Advanced Military Studies
"The author has certainly used his imagination to weave a good story around what Harry could have experienced on his first overseas assignment. Including his Nanny into the tale adds a clever touch."
--Goodreads.com
"Prince Harry fans will get a kick out of Kuhn's deft descriptions. For example: 'His underwear clung to him like the skin of an aquatic mammal.' Oi!"
—Lewis Gannett in The Gay and Lesbian Review
"Kuhn knows his subject well and treats his Harry with the kindness and humour he deserves. The relationship between Harry and Frances (Mudge), his nanny from childhood days, was the one that I found most empathy with. The alcoholic Mudge is certainly flawed but her rose petals perfume and good spirit (she is there to cheer up the boys and Harry remembers her teaching him black jack as a kid!) make her a character I'd love to meet one day."
—Goodreads.com
"This is a rollicking and splendid novel about Prince Harry in Afghanistan as he interacts with his fellow troops, his buddy, his lover, his commanding officer and his former nanny! He also grows up. William Kuhn with his rich knowledge of British history and society, particularly its royal aspects, has written an exciting book. Read and enjoy!"
—Peter Stansky, Emeritus Professor, Stanford University

"Prince Hal, the wayward king's son who proves himself on the battlefield while maintaining ties to the ordinary people of London, bears surprising similarities to contemporary Harry, and the Shakespeare play provides a rich subtext for Kuhn's story."

—Amazon.com